* Our product adopts Japanese technology, owing an advanced shell and using convex word process.
* Using low alloy steel plate is safe, reliable and endurable.
* High-strength G80 lifting chain make it more safe and longer lifetime.
* Turning steadily, high efficiency, and small hand pulling strength for labor-saving.
* Double ratchets make it more safe and reliable.
* The regular bearing is steel bushing, and the needle roller bearing also can be chosen in order to promote the performance of the product.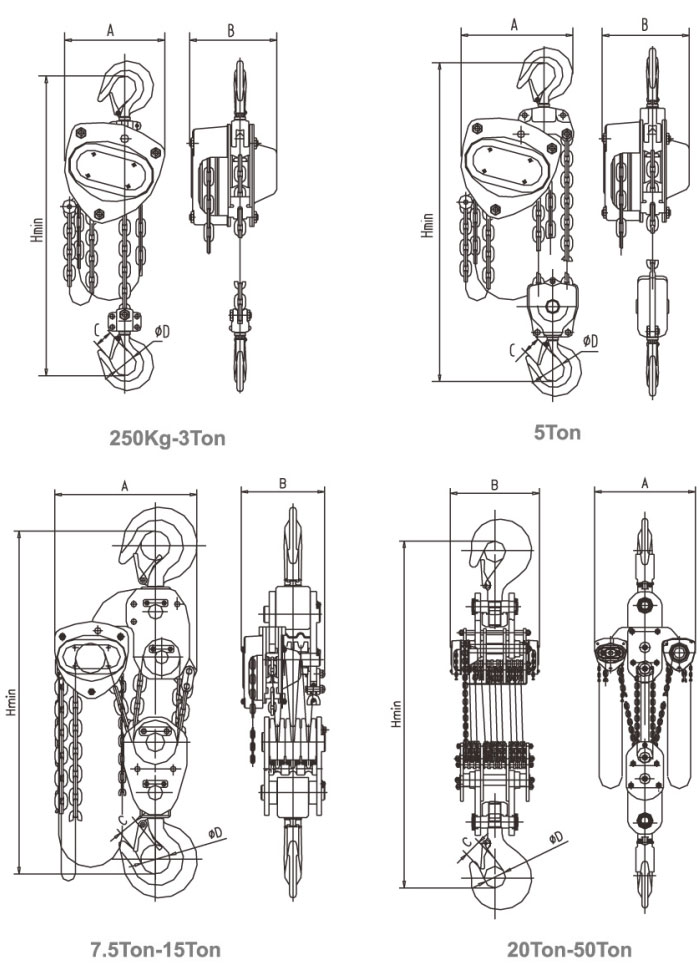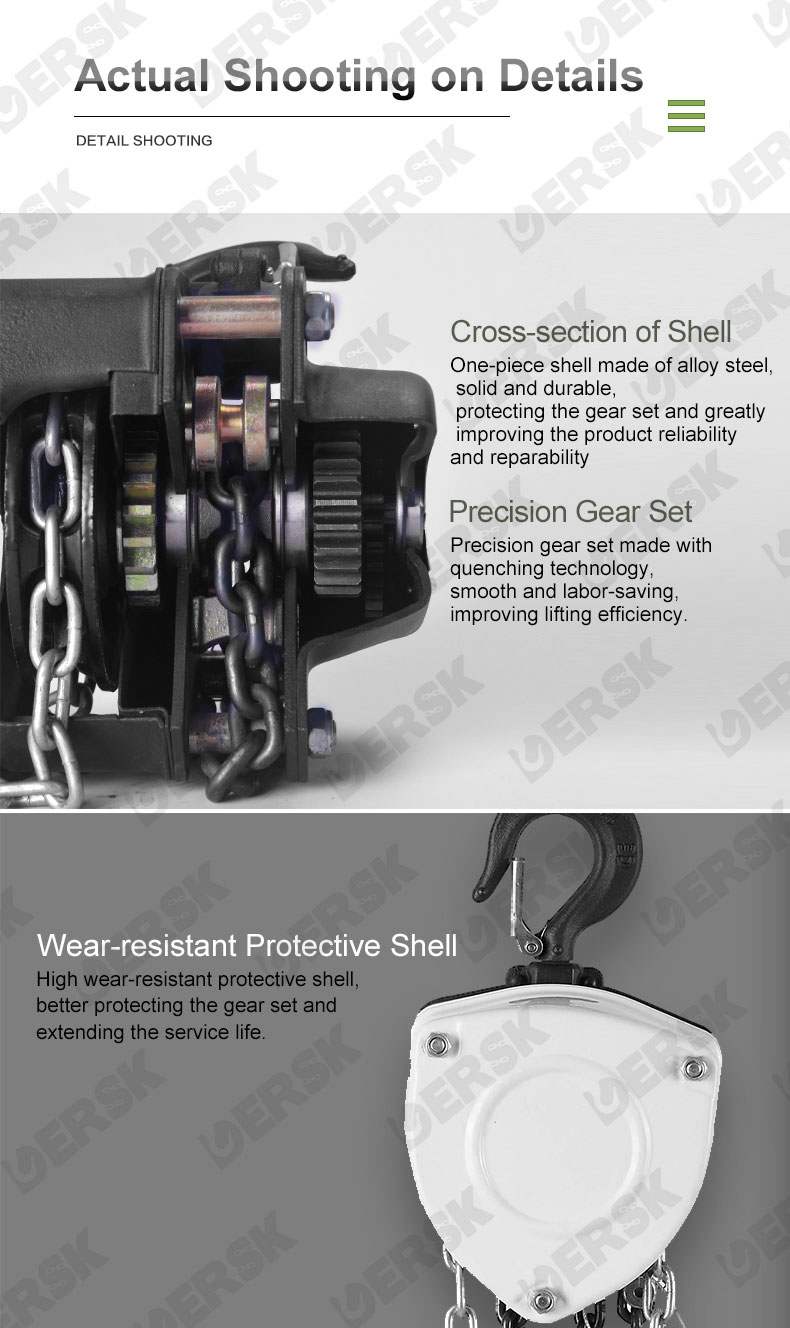 Technical Parameters

Model

DVD

Capacity(Ton)

0.5

1

2

3

5

10

Standard Lifting height (m)

3

3

3

3

3

3

Running Test Load (ton)

0.625

1.25

2.5

3.75

6.25

12.5

Columns

1

1

1

1

2

4

Load Chain Dia.(mm)

Dia

5

6

8

10

9

9

Effort to Rrquirde to Lift MAX.(n)

235

245

324

363

353

380

Net Weight(kg)

9.3

12

19.4

31.1

40

85

Dimension(mm)

A

148

172

210

255

280

463

B

132

151

175

205

189

489

C

25

30

35

40

42

56

D

345

376

470

548

688

765

Packing Measurements

29×18×17

31.5×20×17

34×21×23

40×27.5×23

42×32×27

52×50×29

Extra Weight per Meter of Extra Lift (kg)

1

1.29

1.92

2.68

4.1

7.73