* A simple third gear control handle.
* Galvernized pump with oil return device and safety relief valve.
* A high balance of the reinforcing brace.
* Optional: nylon wheels, polyurethane wheels, rubber wheels, fork length, width and color.
* Can be customized to meet specific requirements.
* With more than 14 oil input holes for daily maintenance.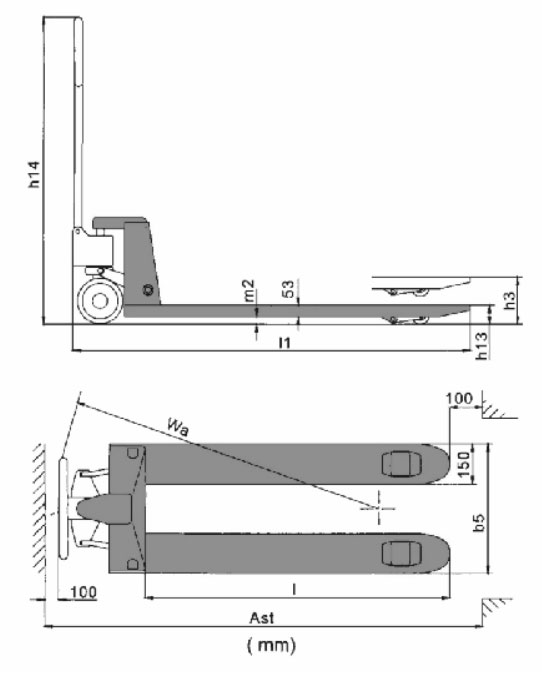 | | | |
| --- | --- | --- |
| Capacity | Q (KGs) | 2000-5000 |
| Min. Fork Height | h13 (mm) | 80 |
| Max. Fork Height | h3 (mm) | 195 |
| Single Fork Size | mm | 160*60 |
| Steering Wheels | mm | ϕ180*50 |
| Tandem Loading Wheels | mm | ϕ80*70 |
| Total Height | h14 (mm) | 1160 |
| Total Length | I1 (mm) | 1500 |
| Fork Length | I (mm) | 1150 |
| Fork Width | b5 (mm) | 550/685 |
| Net Weight | KGs | 70-75 |